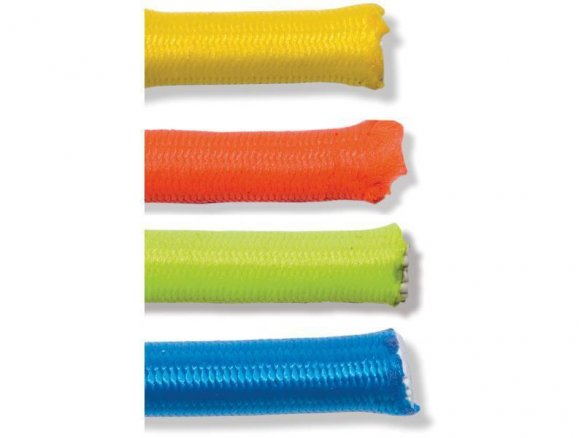 Shell

woven out of polyester
These rubber cords with their medium level of elongation can be used in conjunction with our tensioning cord hooks or snap hooks to make your own custom tensioning cords or to provide an elastic tie between objects. The polyester sheath on this cord feels softer than, for example, the Tensioning cord with the PE sheath but it can nonetheless withstand the ravages of weather just as well and will prove to be very abrasion resistant as well.
Rubber cord with polyester sheath, monochrome
26 Variants
2,00 mm
4,00 mm
6,00 mm
8,00 mm
10,00 mm
Note
Please note that no exchange is possible in the case of products cut from rolls.

The minimum order for products sold from rolls is 0.5 running metre.