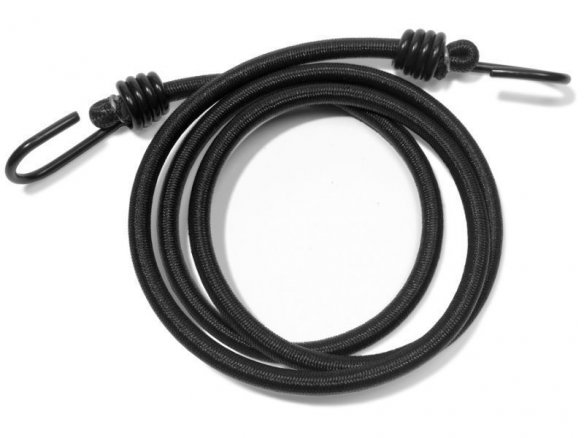 woven polyethylene sheath; solid elastic rubber core, plastic covered steel hooks, hook opening is about 14 mm, given length includes the hooks
The surface of this tensioning cord is downright bristly; the weave of the sheath consists to a large extent of polyethylene wire. This makes this rubber cord particularly resistant to abrasion and suitable for more physically demanding outdoor areas of use.
Tensioning cord with two hooks
2 Variants
Note
Please note that no exchange is possible in the case of products cut from rolls.