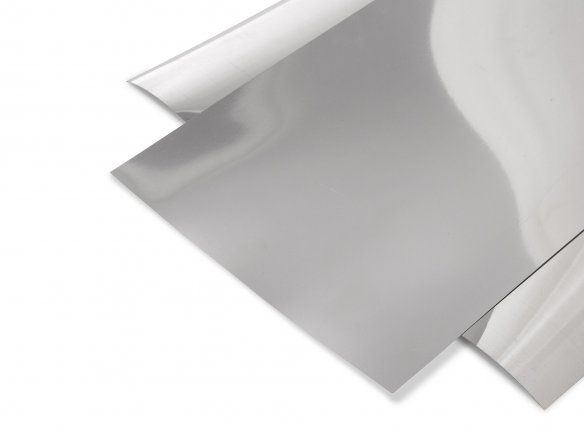 silver/silver, light surface waviness
Rigid PVC mirror film is a reasonably priced reflecting material for decorative purposes but in terms of a real mirror that reflects a clear image it leaves a lot to be desired. If that is what you require, we recommend POLYSTYRENE MIRROR or ACRYLIC GLASS XT MIRROR.
Rigid-PVC mirror-film, silver, smooth
2 Variants
210 mm × 297 mm
600 mm × lfdm mm
Note
The minimum order for products sold from rolls: 0.5 running metre

Please note that no exchange is possible in the case of products cut from rolls.