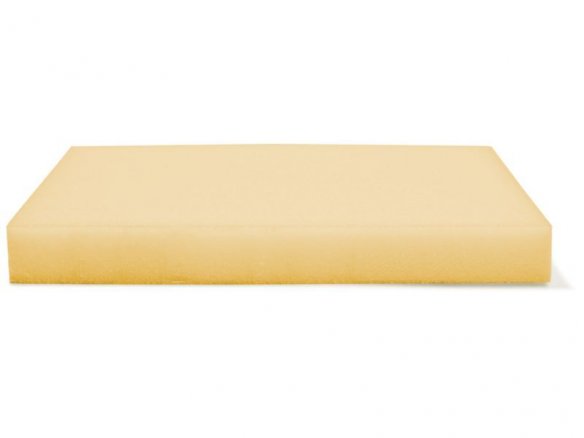 open cell, temperature range (long term) approx. -40 to +80 °C, certified according to Oeko-Tex Standard 100
This is the standard foam that is found being used most often for most cushioning applications. The 35/50 grade is the standard version when the required cushioning need only be of normal effectiveness, including things like seating cushions covered with cloth and less abundant things like neck wedges and everything in between.
Lighter weight foams will tear more easily, have less rebound capabilities and are rather more designed for short-term, less demanding applications. Foams with a density of over 35, e.g. rebound foam, can be used for cushioning that has to have a thin profile, must be long-lasting and also be able to withstand a lot of wear and tear.
PU soft foam 35/50, beige
2 Variants
Note
The actual colour of the foam may be a lot different than shown in the picture.