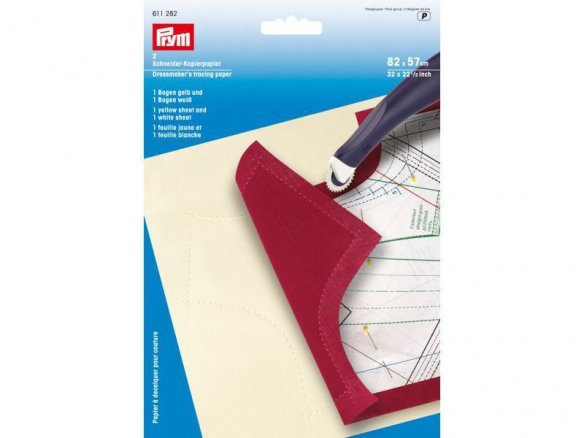 one side coated with chalk
Dressmaker's tracing paper is used for transferring cutting patterns, seam allowances and cutting markings on to your project cloth material. In doing so, the white-coated paper should be used on dark cloth and the yellow-coated paper for lighter coloured cloth.
The tracing paper should be placed under your cloth with the chalk-coated side up. The intended piece of your cutting pattern should then be attached to your cloth and traced over with a TRACING WHEEL – all the outlines and markings will thereby be visible on the rear side of your cloth material.
Prym dressmaker´s tracing paper, 570x820 mm, 2 sheets (1x white, 1x yellow (611282)