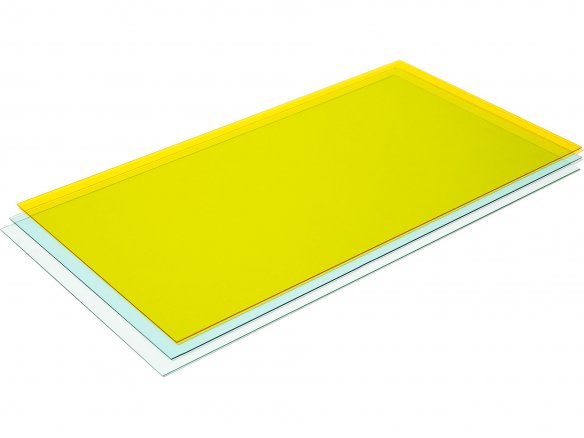 glossy/glossy, cast, thickness tolerance of ± 0.1 mm, both sides with protective film, all edges trimmed
The coloured, transparent Precision acrylic glasses in both the light grey and subtle blue tones are particularly good for representing glass facades in architectural model making but even better are the colours glass green (obviously) and light green.
The strong colour tones are really more suitable for decoration purposes than for model making. Acrylic glass sheets can be cut into any desired shape by means of a laser so that they can be easily used in light boxes, decorative objects, for producing jewellery, for board games and much, much more. For your information, our Acrylic silhouette figures are manufactured using this same material.
Precision acrylic glass transparent, coloured
22 Variants
180 mm x 330 mm
740 mm x 1000 mm