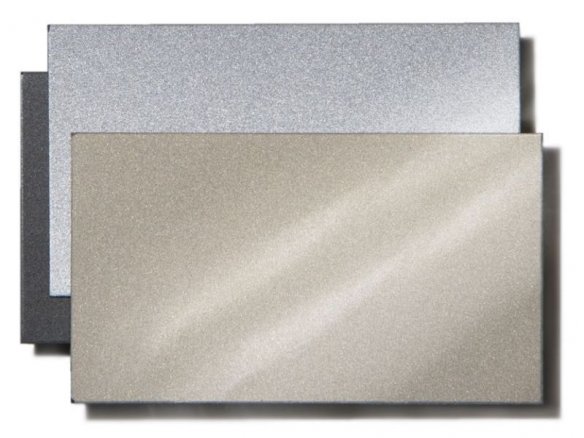 satin-gloss, impact resistant, reverse side is black, suitable for wet rooms, front side with protective film
These polystyrene sheets have a fine smooth surface with metallic colours. Because they look so real and are so easy to work with, they make a great alternative to real metal, especially stainless steel. In addition, unlike most polystyrene, it is insensitive to moisture and can therefore be used in bathrooms or other rooms subject to moisture.
This product corresponds to the construction material class B2 (German norm), i.e. normal inflammability, which means that it can not be used in public spaces or exhibition rooms without prior consultation with the proper authorities.
This metallic coloured polystyrene was specially designed for indoor use and has an large number of uses: for decorative panelling on walls, furniture or pedestals; in stores and trade show constructions; as a background for high quality presentations, etc.
Polystyrene metallic, coloured, smooth
9 Variants
Accessories and Related Products