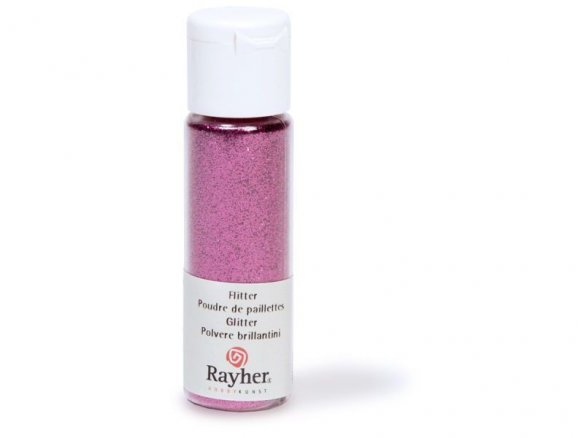 Pet glitter, shaker dispenser with 1 opening
Glitter, which is also called sequins or flakes in its larger size, is small, glittering metal or plastic scales or also threads that are applied to a substrate to produce a sparkling effect. Glitter can be used in many ways: as a rule, adhesive is applied to a substrate (GLUE ROLLER, SPRAY ADHESIVE, TESA ALL-PURPOSE GLUE on paper, cloth, greeting cards, etc,) and the glitter is simply scattered or strewn on it. By only applying the glue to specific areas, things like letters or other shapes can be formed that separately shine like new dimes. The shaker type dispenser makes it easy to disperse the glitter without getting your hands dirty and it closes up tightly to boot!
The difference between "plastic glitter, fine" and "ultrafine" is, on the one hand, the size of the container and on the other the coarseness of the glitter pieces: in the case of "fine" that is about 0.8 millimetres whereas the "ultrafine" is about 0.3 millimetres.
Plastic glitter, ultrafine
10 Variants