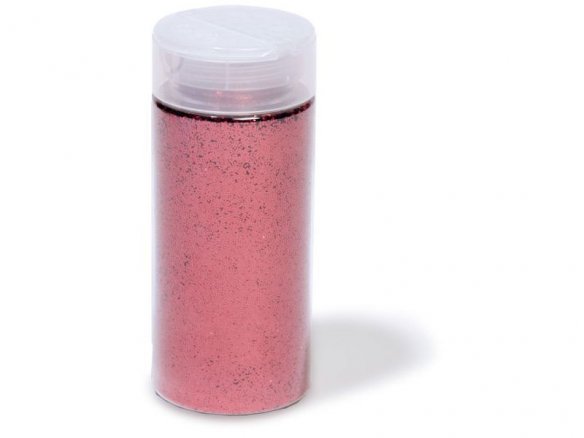 PET glitter, shaker dispenser with 2 openings
Glitter, which in larger sizes is called sequins, is small, glittering metal or plastic flakes - or sometimes threads - that are put on some kind of underground in order to produce a sparkling effect. Glitter can be used in many ways: most of the time glue is applied to the substrate (with ADHESIVE ROLLERS, SPRAY ADHESIVES, TESA ALL-PURPOSE GLUE). Substates can include paper, cloth, greeting cards, etc.. The glitter is then sprinked on the glue! By applying the glue in specific patterns glittering letters or other types of shapes can be produced. The shaker dispenser makes the process easy to accomplish - your hands stay clean and the bottle closes up nicely.
The difference between "fine" and "ultrafine" is in the size of the containers on the one hand but also the size of the glitter particles: the "fine" is about 0.8 mm while the "ultrafine" is about 0.3 mm.
Plastic glitter, fine
5 Variants