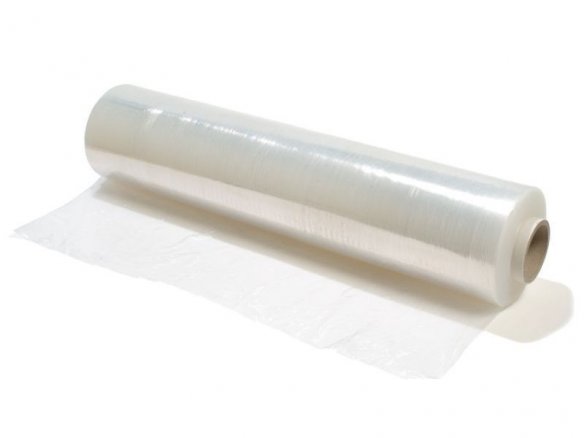 low density PE, transparent, colourless, glossy, wound on a cardboard tube which is ø 76 mm, weight of one roll is 3,5 kg
Stretch film is primarily used for packing purposes and for the protection of goods. This transparent polyethylene film is stretchable, is very tear-resistant relative to its thickness and has an especially adhesive surface when applied to itself. For this reason it is primarily used to wrap up stacked boxes and palettes in order to make them transportable. Why "hand" stretch film? Very simple: this film is designed for freight and objects that need to be wrapped by hand while the so-called machine films are only delivered by packaging automats and usually not nearly as amenable to being worked with by hand.
PE stretch film, th = 0.023 mm, w = 500 mm, l = 300 m, transparent
Note
Please note the actual weight of the roll when comparing the prices of similar products or inquire if weight is not already given because the "length", especially in the case of this film, is really a "stretchable" term in the true sense of the word!