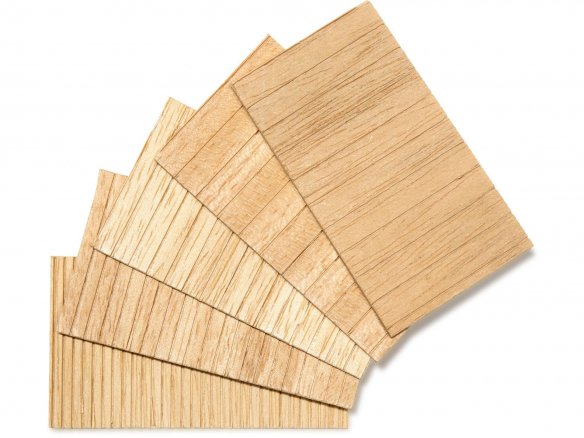 fluted/smooth, Tc = lengthwise, flute width = 0.5 mm
In ship model making, these fluted panels can be used to represent the ship's deck. The grooves can also be filled with paint or filler, then sanded and varnished to produce a beautiful striped appearance. In architectural model making, the fluted panels can be used to represent wooden facades or flooring.
Boat deck wooden sheets made from two different types of wood glued together can be found under BOAT DECK WOODEN SHEETS.
Obeche fluted panels
5 Variants
2,00 mm
3,00 mm
4,00 mm
5-6 mm
6-7 mm
Note
The given value for "s" corresponds in this case only to the space between grooves, not 1 groove plus the space between the grooves.