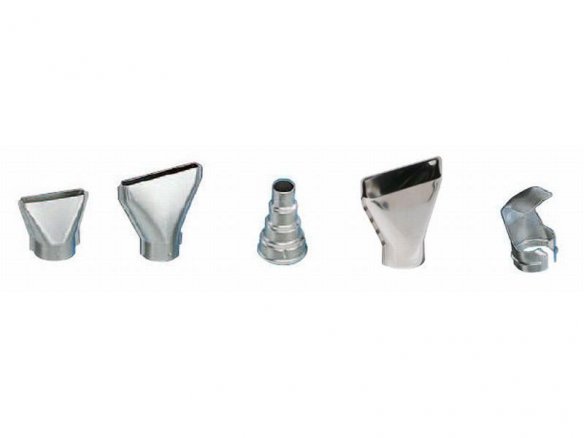 We have on offer for all of out hot air guns various nozzles for different purposes:
- The wide jet nozzle produces a narrow, wide air stream.
- The reduction nozzle enables the area of application to be very precise (should, however, only be used with guns having an electronic temperature regulator).
-The deflector nozzle is designed for use in narrow spaces and serves to protect adjoining surfaces from overheating (like glass or other heat sensitive materials).
- The reflector nozzle enables the bending of plastic rods with diameters up to about 25 mm because the reflector directs the hot air stream evenly around the round rod.
Nozzles for Steinel hot air gun
2 Variants