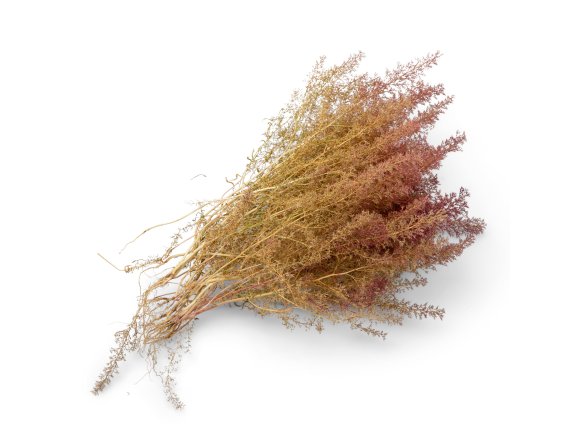 Other designation

"sea foam"
Sea moss has previously been sold under the actually incorrect name "Meerschaum". It can be well used in the representation of trees in models ranging in size from 1:200 to 1:500.
Sea moss tends to crumble because of its extreme dryness. If it is sprayed with a little water before working with it, it will be more supple and not be as prone to losing its "leaves". A means of increasing the volume of the foliage of the sea moss is the fleece foliage, green scene scatter MATERIAL or Heki foliage flocks.
That sea moss is harvested in relatively small quantities only one time in the year means that our stock could run out before the next harvest if the demand has been larger than anticipated. The plants are packed and dried in cartons directly upon harvesting. As a result, the weight of each individual carton can vary depending on the moisture content and density of the various plants at that time (from 600 - 1200 g).
Natural sea moss
2 Variants
Note
Much of the sea moss that we currently have in stock has a fairly strong red tone. Please take this into account when considering it as your working material, especially if you want a more natural look.