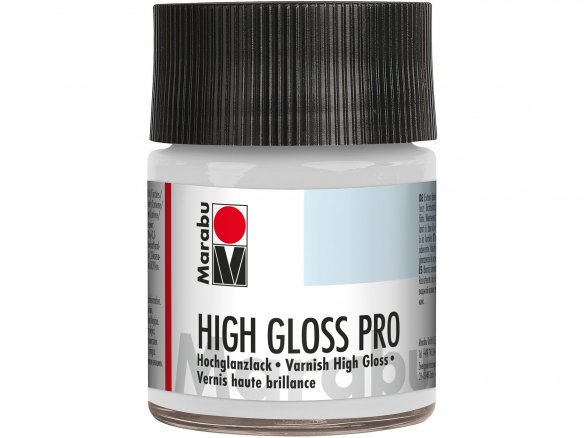 Especially suitable for decoupage technique
Weatherproof and light-resistant
Water-based
Beautiful gloss level
Material

water-based

Color

transparent, colorless

Properties

light-resistant, high-gloss, water-resistant, saliva-proof
This high-gloss clear coat is an absolute must-have for lovers of decoupage and napkin technique. With the Marabu Decoupage varnish, you achieve a particularly beautiful degree of gloss and a tack-free film. It works on wood, metal, glass, porcelain, plastic, stone, cardboard, and many other materials. So, you can give all your favorite pieces – whether it's a vase, mirror frame, storage box, or photo album – a new look.
Step by Step Decoupage Instructions:
1. Your adherend should be clean and free of grease. For extra support, prime with acrylic varnish first and allow to dry.
3. Stick on the object and smooth it out.
4. Apply another thin layer of glue and let it dry thoroughly.
5. Repaint with Marabu Decoupage Lacquer two to four times. Allow each layer to dry thoroughly after each coat.
Don't be surprised: in the glass and when applying, the paint appears milky, but after drying, the desired transparent, glossy effect is set.
Marabu water-based decoupage lacquer, glass 50 ml, high-gloss varnish, weatherproof