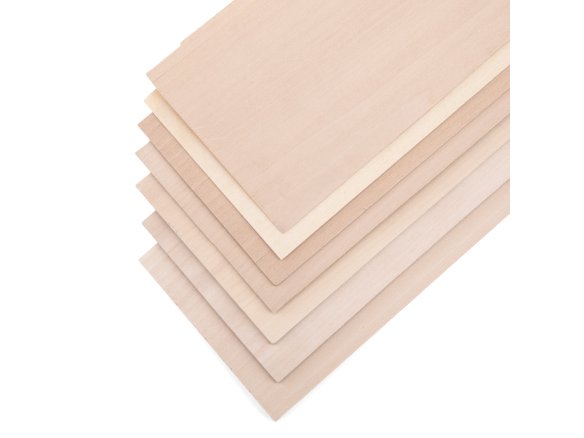 smooth/smooth, Tc = lengthwise
The tilia cordata grows in moderate temperature zones. Its soft wood, which has a medium gross density (0,49 kg/dm³ on average), is almost white but darkens under the influence of light. It has a fine, very uniform structure and is straight-grained.
Lime wood has a tendency to warp and is only moderately durable. It is very easy to work with and, in fact, its softness makes it the carving wood par excellence. In addition, it is also used for hat forms (of old), in making pianos and in the production of plywood.
Lime wood sheets
8 Variants
0,50 mm
1,00 mm
1,50 mm
2,00 mm
3,00 mm
4,00 mm
5,00 mm
10,00 mm