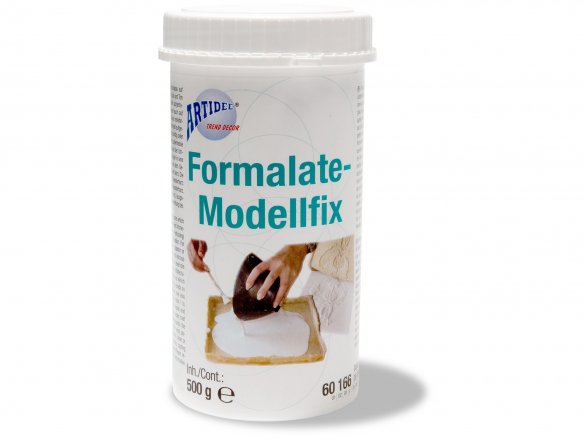 natural rubber based air drying single component casting material (dispersion), pre-vulcanized with ammonia, medium hard, very elastic, very high viscosity (can be brushed and troweled), cures to a opaque amber colour, shelf life with proper storage (20 °C) is at least 24 months
Latex paste is an extra thick latex milk with which the drawn-out process of making a latex flexible mould is considerably shortened because each individual coat can be added in much thicker quantities. So it is that only 2 coats instead of the usual 10 coats of Latex milk can be applied to make the initial exact shape of the mould and thereafter the paste is applied in coat thicknesses of 6 to 12 mm in order to quickly stabilize those first coats which are the basis for the flexible mould. If exactness of detail is not a concern when making basic moulds, you can use the paste for the whole operation. Because of its pastiness, this latex version is also great for making moulds of objects that must remain overhead (like stucco ceiling ornaments) during application. The drying time depends on the thickness of the coats and can take from 1 to 4 days.
Our own testing has revealed that latex paste can be successfully coloured with dispersion or acrylic dyes. You can try to simply use pigments but using too many pigments can cause the paste to clump together!
Please take note of the Treatment and Storage information found under Latex milk.
Latex paste, 1000 ml in PE container