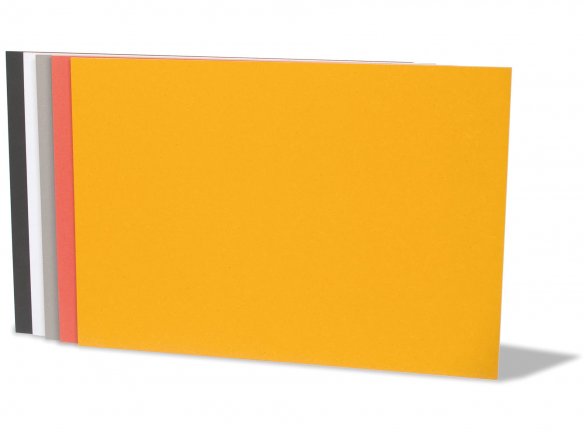 high density fibreboard, smooth/smooth, one side sanded and painted
When you buy HDF you get highly dense fibreboard that is produced using fine wood fibres. This, of course, also describes the same kind of material and process for making MDF with the difference being that it is denser, heavier and sturdier.
This E1 grade HDF panel is sanded on one side and subsequently painted with water-soluble paint that harmless to your health - the backside is not pained and smooth. They are manufactured in a dry process (no moisture involved, only compression) that utilizes only wood from trees cut down for thinning purposes or the residues from lumber mills. The paint application is in thin coats, with the result that the structure of the fibres (the surface texture) of the material remains visible no matter which colour is used. The paint is susceptible to discolouration.
HDF, coloured on one side
5 Variants