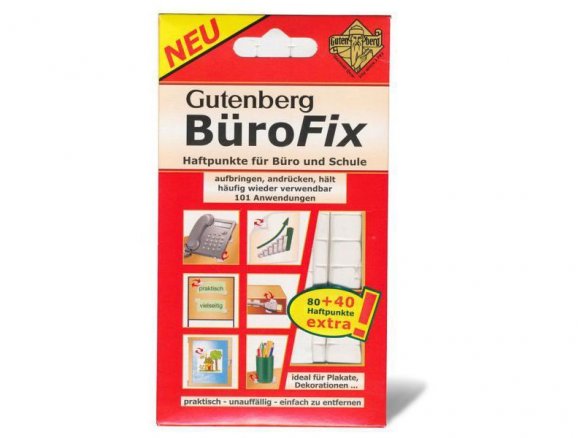 removable adhesive pads, 10 x 12 mm, white, for quick and clean affixing of lightweight objects
Gutenberg adhesive pads are small pillow-shaped pads that can be used to easily affix lightweight objects like cards, cables, posters or delicate decorations to a wall – this takes very little time because the putty-like pads stick immediately where you position them and they also have the advantage that they can be removed just as quickly. Permanent mounting of objects that are not really so lightweight should rather be done with TESA POWERSTRIPS or 3M SCOTCH ADHESIVE PADS.
Gutenberg Bürofix adhesive pads, package with 80 pads
Note
Do not use on sensitive surfaces!