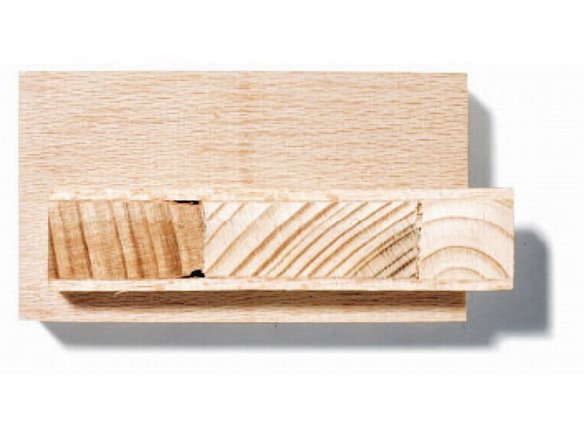 3-fold lamellas, poplar core, both sides veneered, IF 2, fibre direction parallel to the first named measurement (crosswise)
Gabun is not the name of a wood but instead that of a country that lies between Cameroon, Equatorial Guinea and Congo. The actual name of the wood from which the outer layer of the blockboard is made is okumé, which is a soft and elastic but not so firm wood whose surface takes well to being treated.
The Gabun blockboard is an inexpensive blockboard with good bending qualities and relatively light weight. The panels is mainly used in model making and interior work.
Gabon blockboard
2 Variants
2050 mm x 2600 mm
2070 mm x 2800 mm