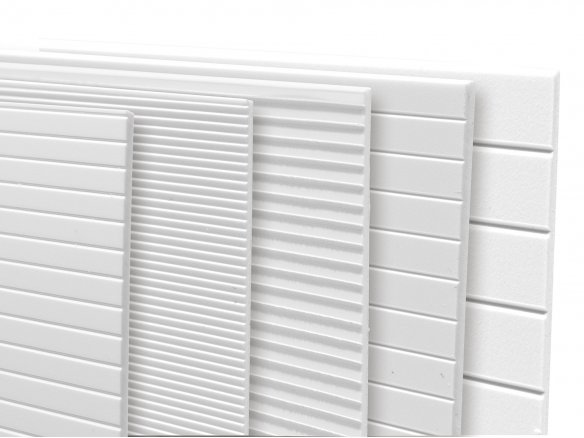 polystyrene, one side smooth, white, matte, 150 x 300 mm, th = 1.0 mm, Tc = lengthwise
These white textured 150 x 300 mm sheets, of which one side is smooth, are milled and therefore of the highest quality. Along with the tubes, profiles and STRIPS made out of polystyrene, these textured sheets are an ideal material for use in model making especially in the architectural field.
Information about working with this material can be found under the heading polystyrene.
Evergreen polystyrene textured sheet
28 Variants
square tiles
corrugated sheet
trapezoidal sheet
V-milling groove
cladding
0,75 mm
1,00 mm
1,50 mm
1,60 mm
1,90 mm
2,00 mm
2,10 mm
2,50 mm
3,20 mm
4,20 mm
4,80 mm
6,25 mm
6,30 mm
8,50 mm
12,70 mm