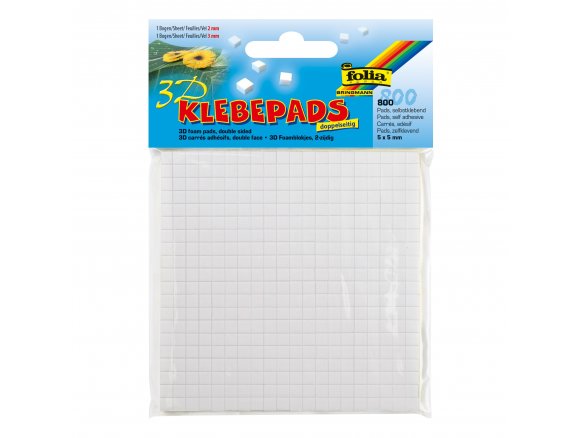 double-sided strong adhesive, made from PE foam, white, multiple rows, on silicone paper in rolls, with removal tab, th = 0.8 mm
Like MIRROR TAPE, the double-sided adhesive foam dots are great for mounting work on paper, cardboard, metal, glass, ceramic, stone and plasticizer-free plastics. The foam evens out any surface irregularities when attached to an object (maximum 0.5 x the thickness of the adhesive dot) which means that good adhesion can be attained on surfaces that are less than smooth.
The dots can be easily and precisely applied by means of the small tabs which have been supplied for gripping purposes. The adhesive dot is slightly raised and at an angle to the tab with the effect that it releases from the carrier paper first and can, with the help of the tab, be correctly positioned and pressed into place. When being used in large amounts, the grip tabs should be removed as a second step in the process and the adhesive work then carried out without them.
Double-sided adhesive dots, foam, 5x5x2 mm, 5x5x3 mm, 800 pieces, white