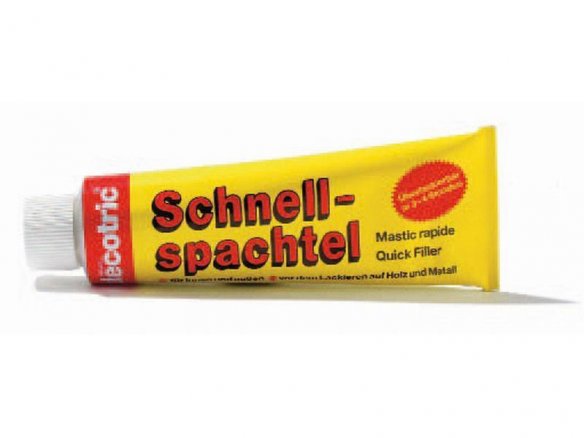 high quality interior and exterior filler that accepts paint well, synthetic resin with fillers and additives, white, contains solvent
Decotric quick filler is a quick-drying synthetic resin filler for treating substrates before painting like woods, metals or polyesters. This filler, which provides good coverage and filling, is distinguished by its ease of application and its ability to be sanded. Metal and raw wood must be pre-treated with a primer or, alternatively, a pre-coat finish.
Quick filler should be applied in a thickness of maximum 1 mm at temperatures between 15 °C und 30 °C. After it has completely dried, more layers may be added. Any tools used must be cleaned with BRUSH CLEANER or PAINT THINNER.
Decotric quick filler, metal tube 200 g