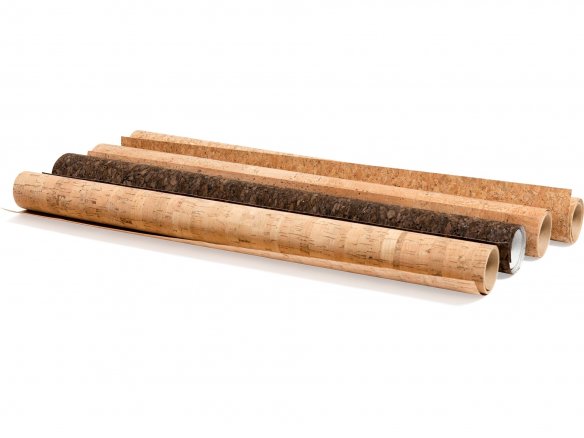 Material

real cork veneer on paper backing (white paper for marron version, otherwise brown paper)

Thickness

ca. 0,7 mm

Surface

matte, porous

Attributes

dirt repellent, can be cleaned with moist cloth
Cork is a natural product. The fact that it is dirt-repellent and moisture resistant without being treated means that in the form of cork paper (real natural cork on a paper backing) it is a great vehicle for making a huge variety of retro-design decorations and utensils. 
Cork paper can be braided, folded, torn, cut (artist knife for scissors), stamped, glued (transparent handicrafts glue), painted (acrylic paint) or written on.