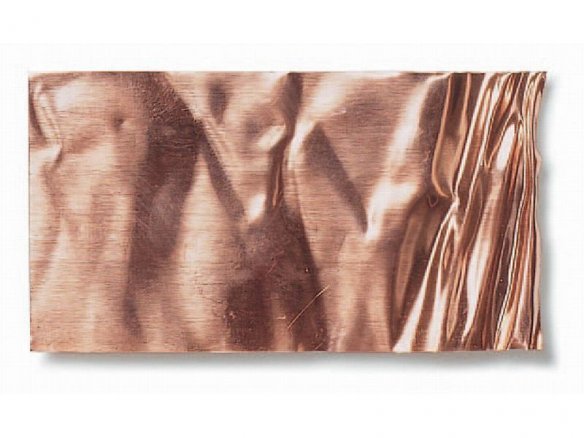 Crinkled copper foil is a great looking decoration material and produces very interesting lighting effects when it is used as a reflector surface.
Copper pre-cut strips
3 Variants
200 mm × 300 mm
300 mm × 400 mm
400 mm × 600 mm
Note
Soft copper strips crinkle and crease rather easily and there is therefore no guarantee that, when delivered as "sold by the metre" goods, they will be free of these characteristics. The pre-cut strips are especially prone to light scratching as well.

Please note that no exchange is possible in the case of products cut from rolls and pre-cut pieces.