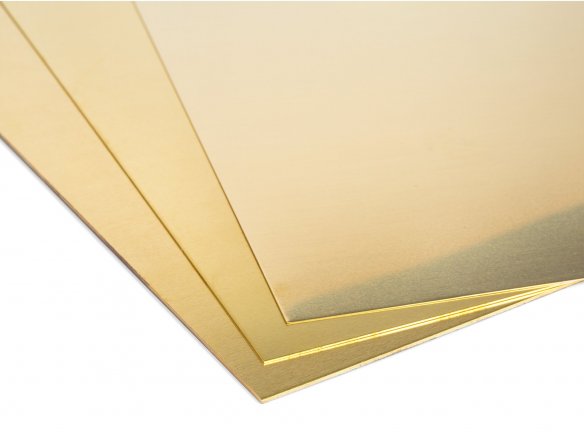 Surface

one side with protective film (starting at thicknesses of 0.3 mm)

Characteristic

medium hard

Material designation EN

CW508L

Old DIN standard

DIN 2.0321
Custom cutting available. Choose your desired size! For more information about our custom cutting service, please visit Modulor Services.
Brass sheets (custom cutting available)
9 Variants
custom cutting
100 mm x 200 mm
100 mm x 250 mm
200 mm x 400 mm
250 mm x 500 mm
Note
We cannot give more precise information as to the configuration of the brass sheets and strips because the alloys that we have in stock vary. If a particular quality of the material is important to you, please inquire before ordering. The pre-cut strips may be lightly scratched because they are stored and delivered without any protective film.

Furthermore, please note that no exchange is possible in the case of products cut from rolls and pre-cut pieces.