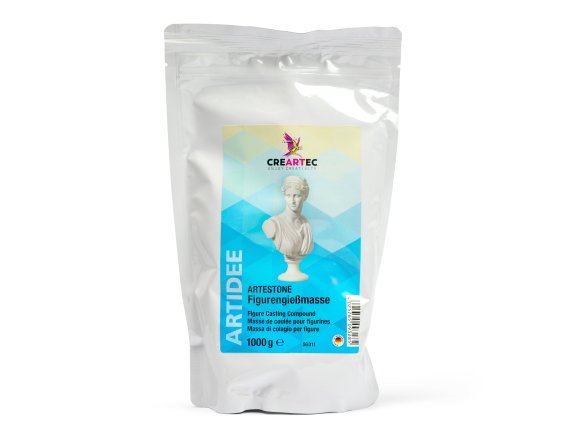 product

high quality casting powder

Working life

8-10 minutes
Artestone is a very pourable, plaster-like mass that cures to a very durable, snow-white material. It can be used for pouring figures and shapes when the desired final surface is one that is very smooth and porcelain-like. When cured, the material is, even in the case of thin walls, extraordinarily break and abrasion resistant – considerably more durable, it should be noted, than the usual modelling plaster. It is not, however, capable of achieving the durability that can be attained using acrylic-based casting and laminating materials like Acrystal(which, by the way, looks a lot like this product).
Another positive attribute: When cured, Artestone is hydrophobic, which means that the material will not absorb any water. This feature allows you to place a poured figure in the garden if you like or hang your new relief on an exterior wall of your house or even employ your new, beautifully shaped bowl as a bird bath. And its not only birds that have nothing to worry about: this casting powder is completely safe for humans as well!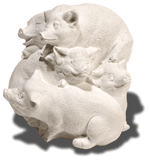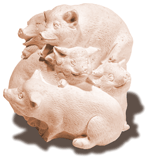 Moulded parts made from Artestone take very well to paint: we have had great success using Toning pigment and pigments for acrystal for this purpose. After curing has occurred, you can work on your piece with all the usual mechanical methods like sawing, drilling and grinding. This casting powder can be used in moulds made of plastic, silicone, Polyuthane or latex.
Treatment: Four parts Artestone is mixed with one part water. In doing so, the powder should be slowly stirred into the water with a stirring spatula. A mass is thereby formed that can still be easily poured – you should wait one or two minutes after mixing before actually pouring to allow enough time for any trapped air to escape.
Artestone ceramic casting powder
2 Variants