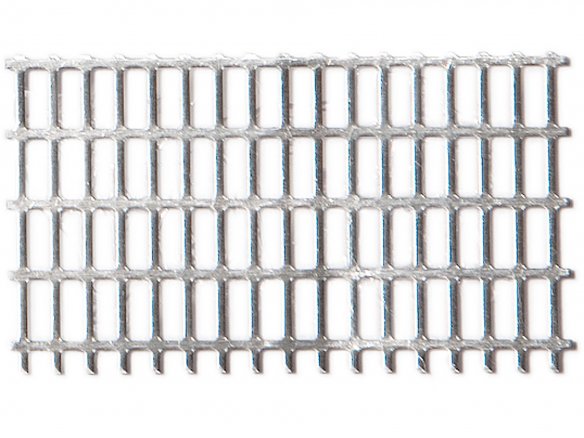 We order our fine perforated aluminium plates from a manufacturer that primarily perforates sheet steel for speaker and lighting covers as well as ventilation grates. We have this company produce our precisely perforated plates out of aluminium because it is easier to work on with basic tools and because it doesn't have to be protected against oxidation. It is therefore especially suitable for use in model making as well as for all creative design ideas which must be realized with the use of hand tools only.
This thin plate can be cut with a Scissors, bent and folded by hand and glued for model making purposes with cyanoacrylate or Ruderer plastic glue. Before any gluing or painting work, the plate should be degreased with a solvent.
Aluminium fine perforted plate, long hole
6 Variants
200 mm × 250 mm
250 mm × 400 mm
400 mm × 500 mm
2,4/3,0-1,2/1,8 mm
3,9/4,5-1,5/2,1 mm
Note
As a result of the production process, whole perforated plates always come with one unperforated border (solid metal) which is between 3 and 20 mm wide. Because the pre-cut sizes that we have for sale are cut from whole sheets, we cannot guarantee that when ordering one of these it will not have such a border. If this is not satisfactory, you can always order custom cut sizes to your specifications.