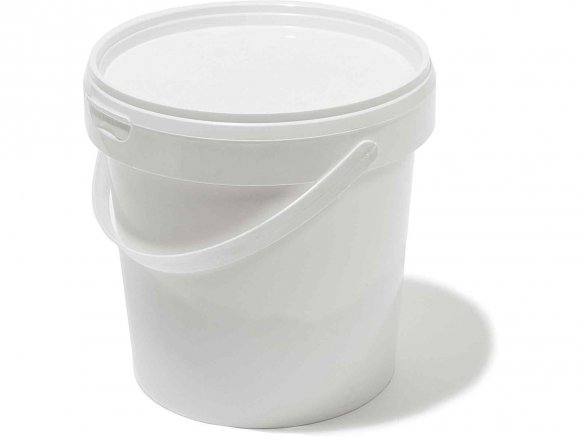 Product description

casting compound made from algae extracts

Mixing ratio

powder-water 1:2

Working life

approx. 3 minutes

Safety information

suitable for skin contact

Storing

recommended at under 25°C
Alginate is a quick-setting, elastic casting material which is extracted from dehydrated algae. This material is not harmful to skin and is therefore primarily used to make body castings. Even nowadays similar materials are used by, for example, dentists in order to make moulds for teeth sets. But alginate is mostly used semi-professionally to make, for example, moulds of children's hands or feet. Because it is not particularly tearproof, alginate is primarily used for making simple moulds which do not have significant undercuts which would be liable to cause tears.
The powder should be mixed with warm (23 °C) water in a ratio of 1:2 and stirred for approx. 1 minute until all the lumps have been dissolved. The object to be moulded should then be immediately dunked into the batter-like mass. In order to make the eventual de-moulding easier, the object should be treated with vegetable oil, vaseline or release grease before being dunked.
Treatment: The maximum working life of alginate is 3 minutes starting at the moment that the powder is introduced into the water. The working life can be slightly increased or decreased by using cold water (slower) or warmer water (faster). During the curing reaction, the natrium and calcium salts in the alginate acid reacts with the already present calcium sulphate and form an elastic gel.
Eight to ten minutes after the mixing process has begun, de-moulding can already begin by carefully removing the object from the mould. By increasing the water portion to a ratio of 1:2.5, the moulding material will be less viscous but still not pourable – in addition it becomes less tearproof.
The hollow mould that results should be emptied out within 20 minutes because it quickly begins to emit water during the drying process and water is not good for the mould. In addition, alginate actively gives off water on its own. Because of this, storage even under moist conditions cannot adequately compensate for the tendency to give off water and the shrinking that goes along with it. Suitable casting materials include PLASTER and plaster based compound masses but under no circumstances should PUR based casting materials be used because they will produce an unwanted reaction with such a mould that contains water.
As a rule, then, alginate moulds are only good for making one cast; theoretically, two or more casts could be made as long as the process is very, very quickly completed and the mould does not dry out. Alginate powder should be stored in dry conditions at temperatures under 25 °C.
Alginat universal moulding material
2 Variants