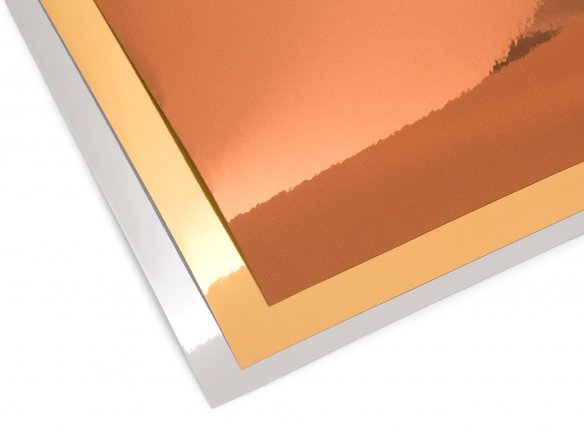 Decorex series, PETP alu composite film, thickness is 0.05 mm, solvent-free acrylic acrylate adhesive (adhesive strength ≥ 5N), paper liner 120 g/m², inner diameter of tube is 76 mm, flame resistant according to DIN EN 13501-1, corresponds to DIN 4102 B1
The D-MX mirror adhesive film from X-film is a PETP and aluminium composite film with average adhesive strength that is primarily designed for use indoors. Its "easy liner" technology makes it great for dry gluing; fine air channels running throughout the area with the adhesive make it easy to quickly remove air bubbles under the film by rubbing them out to the sides. Wet gluing is not recommended because the gas-tight PET does not allow enough evaporation of moisture. The improved surface quality produces a particularly smooth and high-quality appearance.

D-MX mirror film can only be used outdoors for limited amounts of time – long-term applications should really be indoors only. When used indoors this mirror film can produce eye-catching designs for trade show displays, advertisements or other types of decorative applications.
X-film D-MX mirror adhesive film, coloured, glossy
6 Variants
Note
Please note that goods from rolls cannot be exchanged and their minimum order amount is 0.5 running meter.