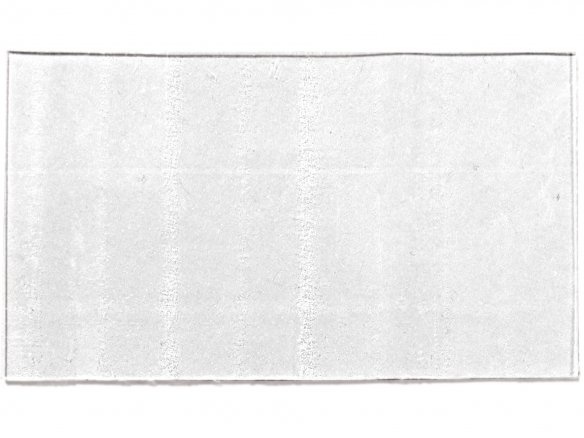 Product description

thermoplastic polyester

Colour

colourless, transparent

Thickness

ca. 0,8 mm

Density

ca. 1000 g/m²

Attribute

can be shaped many times, water-repellent, solvent-free

Surface

both sides smooth, glossy

Shaping temperature

120 – 150 °C (Blasenwurf ab ca. 140 °C)

Heating up time

2 - 3 minutes

Processing time

5 - 8 minutes
Wobla´s Transpa Art is a transparent, non-adhesive variation of the Finest Art modelling sheets. Even after being thermally deformed, the material remains clear and transparent, which is why it is not only used for the customary plastic applications for cosplay costumes and live action role playing (LARP) - i.e. decorative elements on outfits, masks, etc. - , but also used for lighted (LED) decorations.
When using this material for modelling purposes, it should be heated with a hairdryer. After about 120 °C the sheet becomes flexible and can subsequently be worked over any basic forms to make your models (use gloves!). The work can be aided by a wet sponge, modelling tools, etc and should be completed before the material cools and beomes stiff again. This process can be repeated as many times as needed, which means that corrections can be made at any time! Even accrued residual material can be reused by warming it and rolling it flat with a rolling pin, after which it can be used like any other modelling compound. In this way, no waste is produced! Because this material is transparent, it can be used to make decoration elements that can be lighted with LEDs.
Once cured, Wobla´s Transpa Art can be cut with an artist knife or scissors, bored, sanded and reworked using many different processes. Low viscosity, transparent superglue can be used for adding more material for the purpose of increasing stability (in case one layer of the material is not enough!) or for bonding individual pieces together (this will leave no traces). In order to colour this transparent material before deformation, thermoelastic adhesive films from the automotive sector can be used; after deforming, spray paints, glass paints or the like can be used. Areas that become matte can be "saved" by the use of clear lacquer.
Please note that an irreversibe bubble formation will occur when the heating temperature reaches levels over between 140 - 150 °C - and the material will also lose its transparency when kneaded too much (becoming hazy and milky).
Worbla's Transpa Art modelling sheets
5 Variants