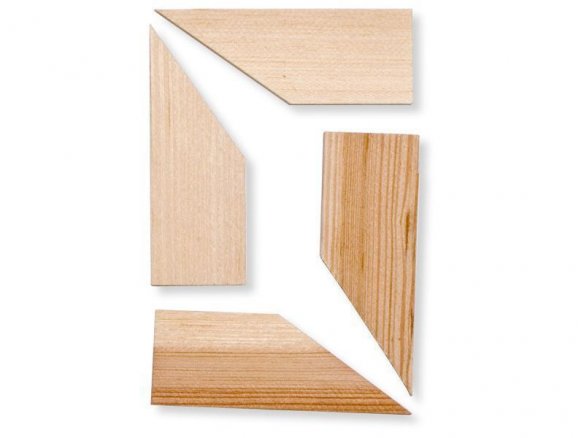 Wood

softwood (coniferous)

Dimensions

22,5 x 32 (66) mm (width x length)
Stretcher frames are not not glued at the corners but rather only fitted together. They gain their stability mainly through the stretching of a canvas around them and can be tensioned by means of wood wedges. The wedging out accomplished by these wedges is not for the purpose of correcting the failed stretching of a canvas (too loose, etc.) but rather as a way to compensate for changes in the canvas due to humidity. That is often not a problem until years have gone by. If you wedge out the frame too much it can cause cracks or fissures in the a picture because the primer and the paint, once dry, are not able to follow the movement of the canvas as it is wedged out.
Eight wedges are required for wedging out a frame. They must be inserted into the corner connections and carefully hammered into place. In the case of stretcher frames with unprimered canvases, the frame should be wedged out as early as possible after the primer has been applied because most natural fabrics constrict when moistened.
Wood wedges for stretcher frames
2 Variants