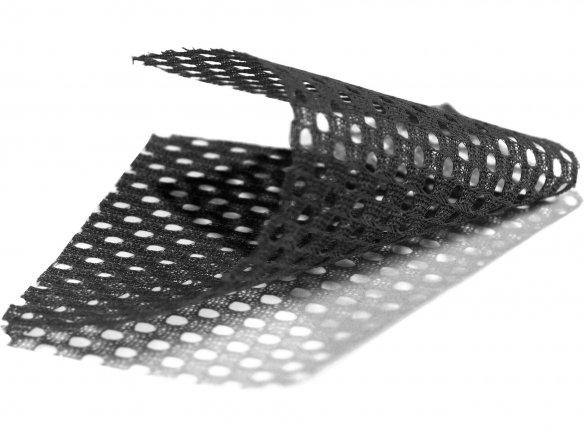 100% polyester, solid colour, open mesh structure, diameter of holes is ca. 1.0 mm, machine washable up to 60 °C, effective width 1480 mm
This fabric is basically a lightweight standard netting. It is most often found being used as the moisture transporting inner lining on functional (sports) jackets and for making bags and airy sports jerseys. But the possibilities are endless – a plethora of things can be made out of this fabric, just use your imagination! Examples: open-air shoe bags, storage net for stuffed animals, outfits for the next costume party. You get the picture!
Wirkfilet sport net fabric, 54 g/m², w=1500, black
Note
Please note that no exchange is possible in the case of products cut from rolls.