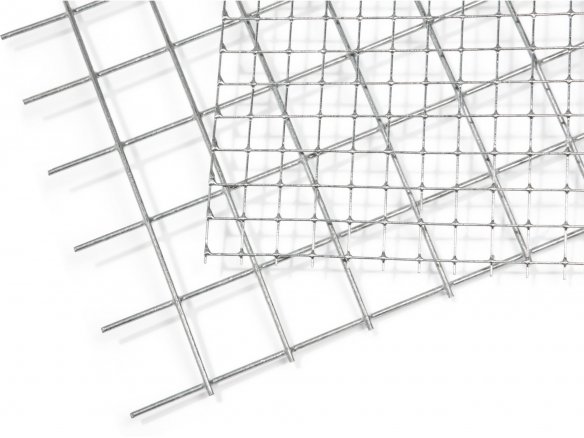 square mesh grating, steel wire, galvanised after weaving
The spot welded wire mesh is not really a woven mesh but is a grate which is created by welding the wires at the points where they cross over one another. Because they are welded, the grates are true to size and rectangular but of course less "flexible" as a consequence – which means that square mesh cannot be forced into a rhombic shape and the grate can only be three-dimensionally shaped by hand along one axis (bent into shape).
Wire mesh, steel, spot-welded
18 Variants
6,3/0,55 mm
8,0/0,8 mm
10,6/0,9 mm
12,7/0,8 mm
16,0/1,2 mm
25,0/1,75 mm
Note
The minimum order for products sold from rolls: 0.5 running metre. Please note that no exchange is possible in the case of products cut from rolls and pre-cut pieces.