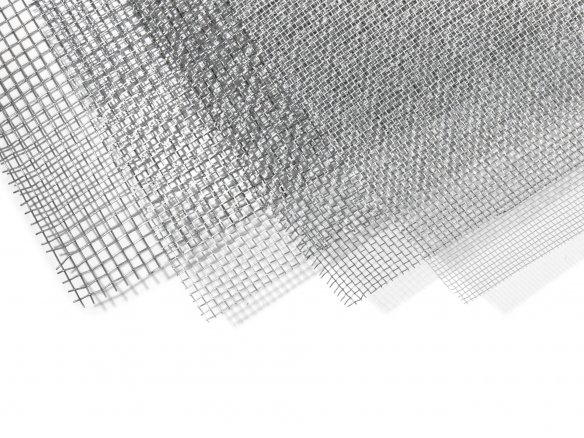 square mesh grating, galvanised steel wire
The flexible meshes made out of aluminium, galvanized wire and copper wire or stainless steel wire are only woven and therefore can be freely formed into three-dimensional shapes. Custom cutting of these meshes faces the danger of the borders fraying and the loss of its cohesion – a danger, however, that decreases as the delicacy of the mesh increases.
Wire mesh, steel, flexible
7 Variants
1,0/0,28 mm
1,6/0,36 mm
2,0/0,4 mm
3,15/0,56 mm
Note
The minimum order for products sold from rolls: 0.5 running metre. Please note that no exchange is possible in the case of products cut from rolls and pre-cut pieces.