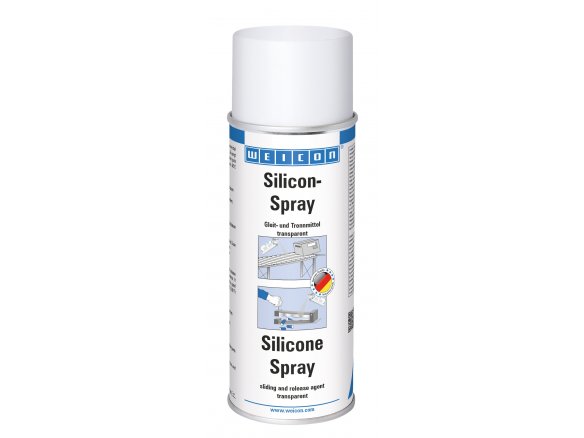 hazard warnings: Xi irritant, F+ extremely flammable, N dangerous for the environmentP>
Silicone spray is an ideal lubricant and release agent as well as a great protective and maintenance agent for all plastic, rubber and metal surfaces. It prevents glues from sticking, protects electrical contacts from moisture and helps rollers and guides to work smoothly.
Silicone spray is difficult to remove. When making reproductions, you should therefore not use silicone as a release agent if you plan on painting the moulded piece as the final step.
Weicon silicone spray 400 ml jar
Note
Release agents are inflammable and hazardous to your health and the environment. Please take note of the dangers and the safety information on the package and the information titled "Safety at the Workplace" found under "Information about Release Agents".