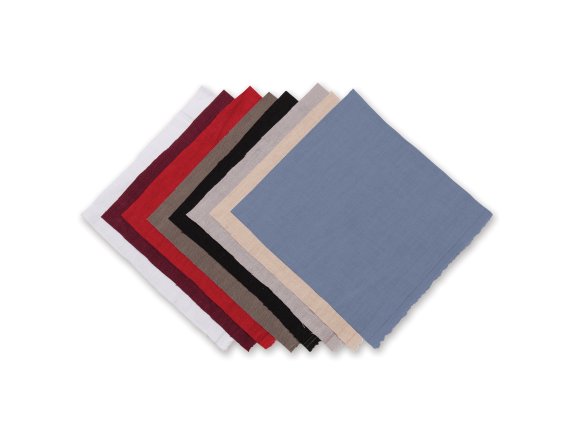 "finely creased"
soft
opaque
skin-friendly and breathable'
Material

100% linen, solid colour, textured, matte, pre-washed

Basis weight

240 g/m²

Weave type

plain weave

Care and maintenance

machine washable up to 40 °C

Dimensions

usable width is ca. 1390 mm (doubled over)
Linen is a clothing material that is derived from the fibre obtained from the stems of the flax plant. The classic weaving style (plain weave) gives the material a light surface texture and a natural look. Its cool feel, smoothness, light glossiness and low heat-retaining attributes all contribute to its being an especially good fabric for dermatologically friendly (summer-) clothes or for rustic decorations like tablecloths, curtains, etc.
In contrast to "normal" linen, the "washed" version is noticeably softer (higher degree of comfort), shrinks less when washed and the colours hardly bleed out at all. The fabric´s elegant creased look that is also the result of the washing can be easily ironed out (if so desired) when enough moisture is used (steam iron or wet towel).
Washed linen, monochrome
8 Variants
Note
Minimum order amount: 0.5 running meter. Please note that products cut from rolls cannot be exchanged. The maximum length of a roll is 12 meters. When buying more than 12 running meters it will come in a number of separate pieces.
Accessories and Related Products