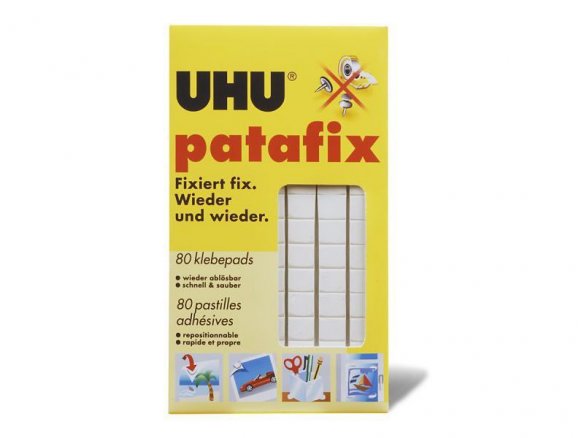 removable adhesive pads, 10 x 12 mm, white, for fast and clean affixing
UHU patafix are small clay-like adhesive pads with which placards and lightweight pictures can be hung. These pads cannot hold as much as the TESA POWERSTRIPS but are much easier to subsequently remove.
Uhu patafix, package with 80 pads
Note
Do not use on sensitive surfaces!