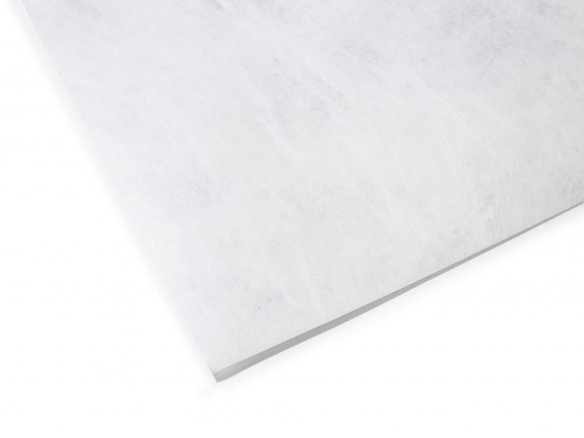 White, spun HDPE filaments, bonded through pressure and heat, Type; 1073 D, hard texture, corona treatment, antistatic treatment, tensile strength approx. 180 N/25.4 mm²
At first glance the stiff Tyvek looks like a firm, fibrous paper. Upon feeling it, however, it becomes clear that it is definitely not paper.
Tyvek PE spun fleece, white, stiff approx. 75 g/m² (th=ca. 0.2 mm), 700 x 1000
Note
Please note that no exchange is possible in the case of products cut from rolls and the minimum order for products sold from rolls is 0.5 running metre.