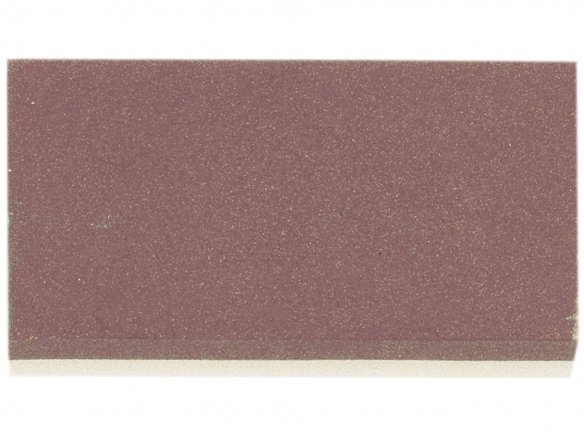 fine and medium grain
dry, to be used with oil or water
excellent for removing knives and tools
Length

80 mm

Width

30 mm

Weight

92 g

Brown side

180 grit

White side

500 grit
With this "synthetic hunk" from Herbertz knives and tools can be honed or, alternatively, sharpened.
The stone has a fine grit on one side and a medium grit on the other and can be used with water, oil or just plain dry.
Its handy size makes it easy to store without taking up a lot of space - but it´s there when you need it. (sharp knives are a joy to work with!).
Synthetic whetstone, 80 x 30 mm, coarse and fine sides
Accessories and Related Products