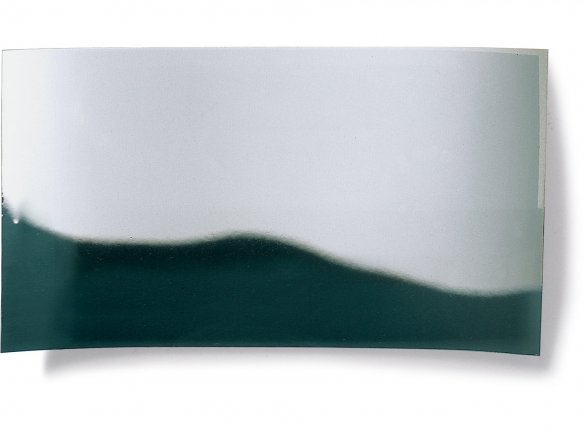 Heat, glare, and UV protection with mirroring effect
dark tint
Very high heat reduction
Glare reduction
Slows down fading process through integrated UV protection
Sight protection by day through mirror effect (dependent on lighting conditions)
Durable and scratch-resistant surface, easy to clean
suitable for single glazing indoors
Width

0,05 mm

Material

polyester

Colour

silver mirrored

Adhesive

acrylic based

Radiation permeability

12 %

Radiation reflection

55 %

Radiation absorption

33 %

Inward light reflection

58 %

Outward light reflection

60 %

Light transmittance

18 %

UV permeability

1 %

Total reduction of radiation at the glas

80 %
We added the 80R sun protection film to our assortment because we were getting so many requests for "one-way mirror film", which, by the way, is often called "Spionfolie" in Germany (= spy foil) for obvious reasons. The film prevents looking from a lighted area into a dark one while enabling viewing from dark to light areas. The film is vapourized with silver and has a completely transparent, water-activatorable adhesive coating on one side that has an ultra-thin protective film release liner. The vapourized silver gives the film its greyish colouration that produces a greyish-blue light in the interior of a room employing the film on its windows.
When used as a sun protection, the film reflects up to 80% of the sunlight reaching it; this prevents a room with many windows from heating up on a sunny day. At the same time, it reduces the amount of UV being transmitted to about 1% and increases the thermal insultation of glass in winter.
Meanwhile, there is another attribute that many manufacturers fail to mention, namely that the film not only reflects the sunlight away in summer when that function is desirable, but also in winter when that very sunshine could be of great use in heating a room but of course is prevented from getting into the room.
In offices, the resulting reduced sunlight improves the working conditions for people working on computers on sunny days but makes more artificial light necessary on overcast days. Since the protective film and the adhesive is not visible even when the film has not been glued into place, it can, for example, be stretched over a frame for various purposes in stage and scenery construction.
The 80R protective film is an interior-reflection film, which means it must be glued to the inner side of window glass. When doing so, it should be kept in mind that interior-reflection film CANNOT be used on functional glazing (i.e. glass with additional benefits primarily used in newer buildings). Functional glazing has by virtue of its composition its own heat insulting quality: adding a sun protection film on the inside of a such a window glass will result in the glass cracking due to thermal stresses. For windows of that type, adhesive mirror film must be adhered to the outer glass with the mirror side facing outwards. Treating acrylic glass or other plastic panes is also problematic for the same reasons. Mounting interior sun protection film on so-called single-sheet glazing or basic insulation glass (Thermopane glass) produced in the years up to 1995 is perfectly all right - the technical construction of the glass eliminates the risk of the glass cracking, but it should be noted that a bubble-free application of the film is not all that easy!
Sun protection/mirror privacy (adhesive) film 80SR, th=0,05 mm, w=1524
Accessories and Related Products