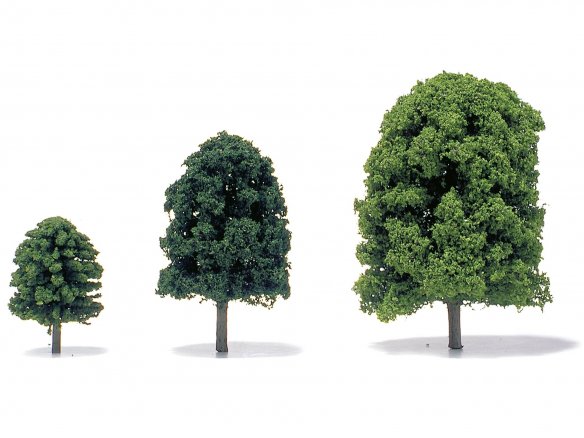 wound wire with sisal bristles, trimmed, dipped and flocked, natural green, brown stem; the 2 given measurements are approximate: the height of the tree and the size of the crown
String and wire trees smaller than h= 42 mm come with an unpainted trunk. Trees larger than h= 50 mm come with much nicer trunks with a brown sheathing.
String and wire deciduous trees
15 Variants
12-15 mm
18 mm
25 mm
30 mm
37 mm
42 mm
50 mm
60 mm
75 mm
85 mm
100 mm
125 mm
150 mm
175 mm
200 mm
Note
The colour tones of the natural green trees can vary quite a bit.