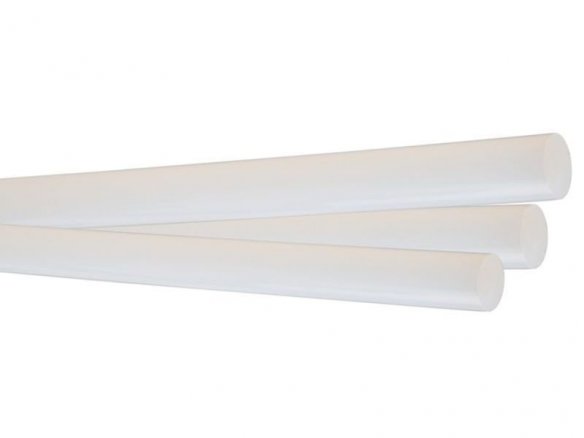 ø 11 mm, ethylene vinyl acetate copolymer (EVA) based hot melt adhesive, translucent, very high strength
The Steinel standard hot-melt glue stick Ultra Power is great for a variety of interior gluing work with different (insensitive to heat!) materials like paper, cardboard, wood, ceramic, metal. These sticks are not recommended for exterior gluing work because moisture can lead to a dissolving of the glue.
The working temperature of these glue sticks is between 170 and 200 °C, making them suitable for use in all hot glue guns that both work at a temperature of around 200 °C and are equipped to accept sticks with 11 mm diameters.
Steinel standard hot-melt glue sticks Ultra Power
2 Variants