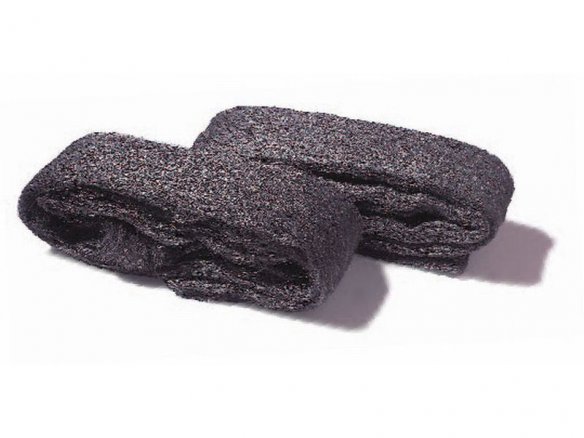 Steel wool is not only great for processing the surfaces of the most widely varying types of materials but can also be used for making trees in architectural model making. Such handcrafted trees consist of metal pins or toothpicks as the trunk and either precisely cut or simply plucked steel wool of various kinds as the crown.
The various kinds of steel wool are actually designed for specific types of jobs:
• Type 0000 polishes waxed woods or gives a matte finish to high gloss wood surfaces. In addition, it can be used to polish brass or copper and for the in-between sandings for painting work.
• Type 00 is somewhat courser and more suitable for cleaning work on glass or chrome.
• Type 1 is good for removing paint (together with paint remover fluid) and for sanding and smoothing wood surfaces after they have been primed.
• Type 3 can be used for sanding primed woods so that the surface texture of the wood can be accentuated.