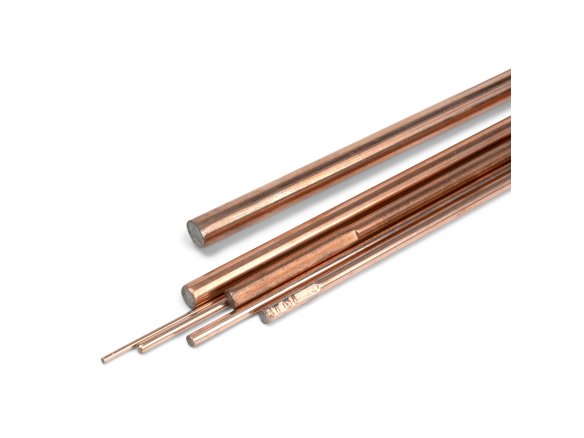 round, copper plated, not rust-free, approx. every 30 cm there are flattened areas
In architectural model making, welding rod – after the removal of the copper coating (with SANDPAPER) – can serve as a bendable and easy to work with alternative to SPRING STELL WIRE. For copper coloured constructions it can of course be implemented without the sanding.
As long as the copper coating remains on the surface, welding rod takes very well to SOLDERING. Gluing work can be done with two component glue like, for example, those based on EPOXY or CYANOACRYLATE; in model making, UHU HARD or RUDERER plastic glue can also be used. The best tools for cutting these rods are a coping saw or a METAL FRAME SAW; rods with smaller thicknesses (up to 2.0 mm diameter) can simply be cut with a SIDE-CUTTING PLIERS.
Steel welding rod, straightened
7 Variants
1,00 mm
1,60 mm
2,00 mm
2,50 mm
3,00 mm
4,00 mm
5,00 mm
Note
Please note that welding rod has a flat area on it every 30 cm or so that measures about 5 cm.