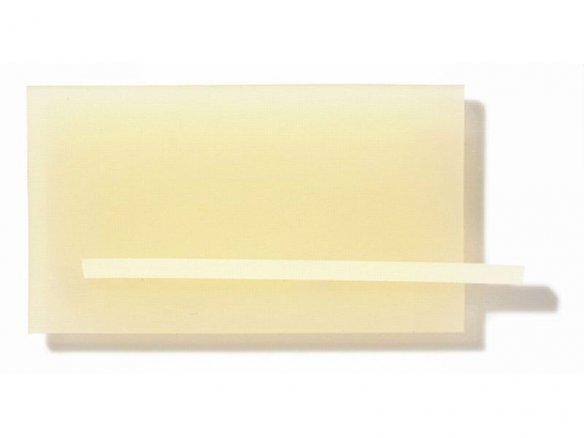 milky, glossy/glossy, straight edges, flexible, approx. 75 Sh-A, abrasion-proof, temperature-resistant from -20 °C to +60 °C, UV stable (not long term UV-resistant), industrial quality
The opaque, yellowish shuttle-door panel differentiates itself from the transparent, colourless version by its transparent colourfulness. Its milky, yellowish appearance creates, when lighted, a very interesting dispersion effect which predestines the material for use in the world of decoration.
Soft-PVC swing door leaf
2 Variants
Note
The minimum order for products sold from rolls: 0.5 running metre. Please note that no exchange is possible in the case of products cut from rolls.

The shipping and handling costs for orders of whole rolls can be higher because of the extra weight. Please contact us for details.