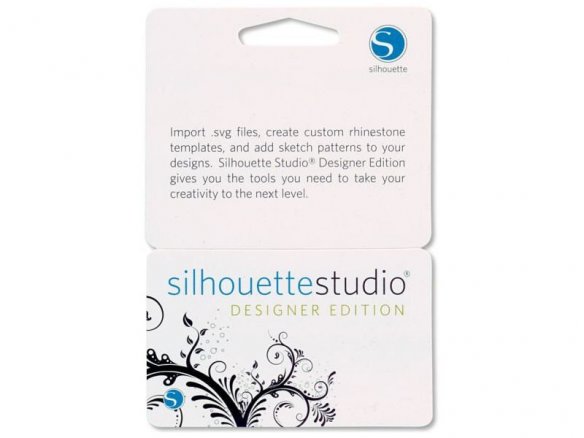 The software upgrade "Silhouette Studio Designer Edition" augments the functionality of the cutting software Silhouette Studio that is included with your order:
It enables you to open and edit and cut with SVG files (storing vector graphics). All the available templates come in this format. 
It includes tools for converting designs into workable line drawings.
It makes available more tools for working on designs and includes expanded linear functions that enable greater flexibility when aligning and drawing.
The plug-in Cut Wizard makes it possible for this plotter to be directly driven by the (graphics) programs Corel Draw, Adobe Illustrator (Windows) and Inkscape (Windows). You can download the plug-in here for free for a 14 day trial period and, if satisfied, purchase it at: www.hobbyplotter.de
Silhouette Cameo software upgrade, Silh. Studio Designer Edition