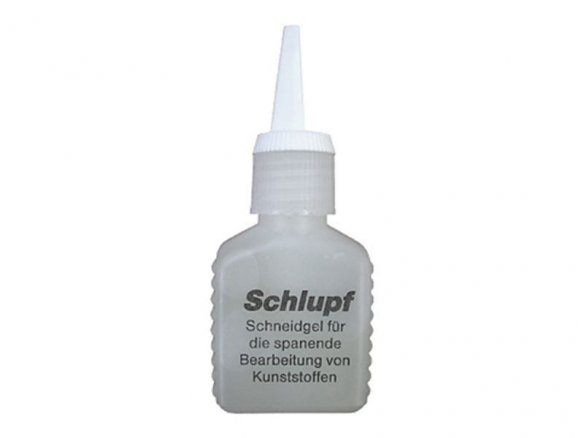 lubricant for machining plastics
In model making, lubricants serve to reduce the friction between machine tools and the workpiece. Schlupf lubricant (a solution containing a surfactant – similar to a commercial detergent – with markedly increased adhesive strength) is suitable for use in all kinds of machining work on plastics. It will lessen the wear and tear of the machine itself as well as the roughness of the finished surface.
Schlupf should be applied to the area of the plastic to be worked on and not on the tool itself. It can be easily washed away with running water.