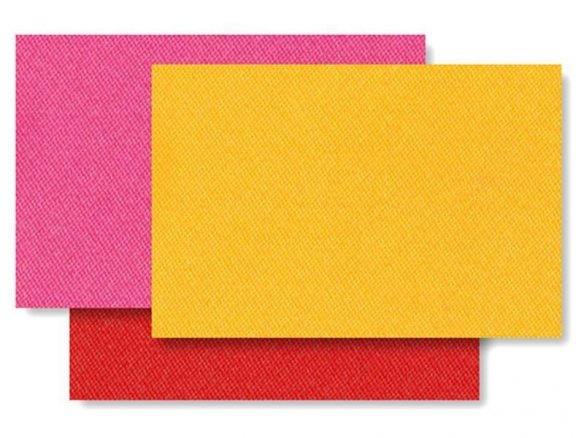 100% polyethylene, glossy/matte, atlas weave, machine washable up to 30 °C
One side is festively glossy, if your will, while the other is elegantly matte: Satin belongs to the group of fabrics that are reversible, i.e. it has two different types of finish, both of which are of a quality that either can face outwards with great results. The reason for this feature is the atlas weave that is used in the production process in which the warp threads predominate on one side while the weft threads predominate on the other.
This lightweight satin made with synthetic fibres is great for use as a lining material as well as a decorative material for curtains, pillows or glamorous Mardi Gras costumes because of its wonderful smoothness.
Polyester yarn and a fine sewing needle with a thickness of 60 or 70 mm are the recommended method of sewing this satin. A small stitch length (ca. 2 mm) is ideal. If needed, the stitching or specific sections of the material itself can be reinforced with the lightweight, bi-elastic VLIESELINE WOVEN INTERFACING G 785.
Care tips:
This satin material can be washed by hand or machine up to 30 °C at the "delicate" setting.
Ironing should only be done inside out (perhaps employ a thin pressing cloth) with the heat set at the first position (lukewarm).
Satin lining material
10 Variants