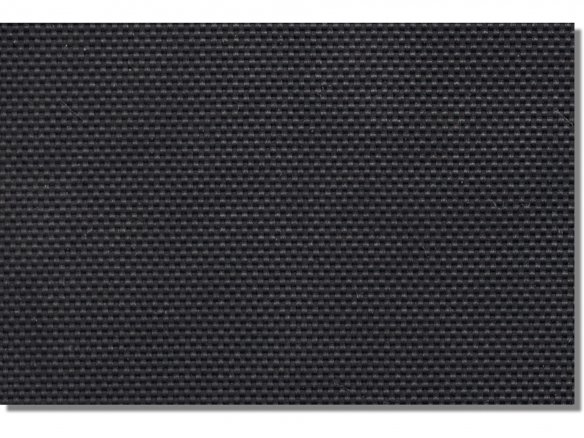 EPDM (ethylene propylene diene monomer ((M-class)), both sides fabric-textured, weather-resistant, approx. 60 Sh-A, certified per DIN EN 13501-1; Euroclass E, conforms to DIN 4102-1: construction material grade B2 (normal flammability)
What is EPDM? Ethylene propylene dien rubber is a type of synthetic rubber that has outstanding heat, ozone, weather and moisture resistance. Its temperature resistance goes as high as approimately 130 °C (if anything, even somewhat higher) and as low as approximately –30° C, whereby even at such low temperatures it remains flexible - much more flexible than other elastomers!
EPDM foils are primarily used for sealing and blocking purposes. It is the material used for making seals for washing machines and automobiles but also for use as a quality long-term pond liner or as a hose material for alkaline fluids (good alkaline resistance but not resistant to oils and fuels) and water. This black foil is primarily manufactured to serve as an exterior sealing membrane for interstices in constructions; to be exact, for sealing windows, doors and façade connections. Its most remarkable feature is that it is waterproof but nonetheless still able to allow water vapor to diffuse through it.
This sealing foil stretches well – not as well, it must be said, as LATEX FILM but, then, clearly better than SOLID RUBBER GASKET SHEET that is one millimetre thick – and is quite tearproof to boot. The surface of the foil is somewhat rough – that is what is meant by "fabric-textured" in the product description above.
Because of its flexibility and elasticity, its impermeability to water and its handy surface texture, this foil can also be used as a handicrafts material for making any number of things including bags, portfolios or cases. This elastic sealing foil can be easily cut with a scissors or a blade. Gluing work can be done with ASSEMBLY ADHESIVE (WEICON FLEX), SUPER GLUE or CONTACT GLUE.
Rubber sealing sheet, black, th = 0.6 mm, w = 1500 mm
Note
The minimum order for products sold from rolls: 0.5 running metre. Please note that no exchange is possible in the case of products cut from rolls.

We can only ship complete rolls per freight forwarding which will result in higher shipping and handling costs.