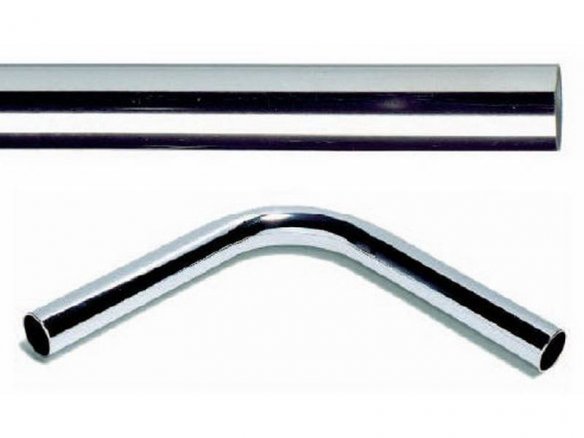 Diameter

Inside ø approx. 23 mm

Surface

silver, shiny

Specified dimensions

ø outside x wall thickness
This round chromed steel pipe is the one designated for the 25 mm outer diameter tube and pipe fitting system. Its inner diameter of approx. 23 mm makes it the only pipe in our product range that is the right size for the insertable pieces of the system (threaded insert, end cap, and the pipe fitting).
We will cut the round tubes to your specifications. When ordering, please refer to the custom cutting service information.
Round tube, steel ø 25 mm, chromed, ø 25 x 1,00 mm, 90° angle (r=50 mm), 200 mm